Peace amid fear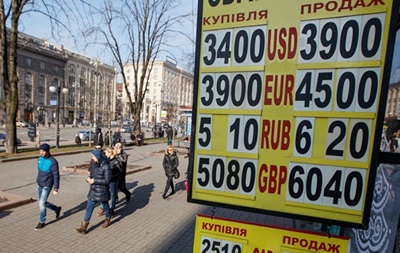 Peace amid fear?  Today it is reported that we had a death-free day in the conflict zone… the first since a truce was brokered in Minsk 10 days ago.  It must be said that they may as well have agreed to send an expedition to Pluto as agree on a truce.  There was no chance of that truce being honoured.  And as the country processes a day of no killing and hopes for peace… it fears.  This cannot last.  Putin has sent so much weaponry into the Eastern States and they have tasted the highs of success… what reason do they have for stopping now?  Combine this with a big hit on the savings and living standards of the majority of Ukrainians (over the past two days) as the Hryvnia has gone into free-fall and prices of goods have risen in some instances more than 50%… and the threat of an increase in electricity prices by 40% starting next month brings fear right there to the surface!  During the month of January, over 30% less petrol was bought by drivers here in Ukraine.  That figure alone speaks volumes on the state of the short-term economic future here.
And yet… life goes on.  People still go to work.  Kids go to school.  Mothers still collect their little ones from kindergarten.  Young people meet to hang out on the week-ends… It somehow seems wrong.
Yesterday, we received Lena home safe and sound from her trip to Mariupol.  The port-city is purported to be the next target for the Russian-backed rebels.  Lena brought back a friend and her young son.  Right now, the plan is for them to go on to Lviv and visit Vika's other three children there, but they haven't called their contacts there yet and so I'm not totally sure how much is planned and how much is made up as they go.  Young Nikita, Vika's son, is a handful.  He's king of his life and his introduction into our household where disobedience, rebelliousness, rudeness and destruction are not permitted… let's just say it's been a bit of a shock to his little life – hopefully one that will reap eternal rewards.  His mum, Vika, lost her husband about 4 years ago and I guess just never learned that you could demand obedience from a child with an unregenerate heart.  We will have an interesting few days until he adjusts as we teach him!
Alyosha is doing fine near the airport in Donetsk.  We meet at his home Wednesday's for prayer and Bible study and last night Natasha reported that for the first time in about two weeks it was quiet where he is situated. 
Vlad has now been free for a little over 6 months.  He's holding down two jobs in Kiev and has only been able to get to church twice during the last month.  We call each other regularly and he seems to be doing well and growing in grace and faith. 
We learned this past week that someone has been stealing our firewood.  At a guess, about half of our supply been appropriated by some "slightly warmer" local.  I probably wouldn't have given it to him if he'd asked, but I would have given him some and tried to find a job for him to earn some money to buy some.  Ah well…  All we have is God's.  I'm not going to put a lock on our firewood!!!
The kids are all doing fine.  Jesse, (happy chappy), has his license.  Marie has just about finished her first patchwork quilt and it's beautiful.  Angel is practicing her scales on the keyboard and gives the impression of being well able to use this gift for God's glory in the years to come.  Elle has been trying on clothes that we picked up from the second-hand shops in Kiev Tuesday.  They had a sale on so Pris chose about 20 different items.  Elle was so excited! 
Pris is finally getting over the virus that has been doing the rounds.  The local schools were one step away from being quarantined last week because of that virus!  A couple of age groups were sent home because so many of them were sick.  She was well enough to come into Kiev with me Tuesday and do a bulk food shop for the next month of two.  Ha!  We broke down in traffic and thought we were going to have to find a mechanics and/or get our shopping home some other way… but eventually we solved the problem "kinda" and were able to get on our way.  Here's a great pic of Pris in the  unisex bathrooms enjoying the irony of two hand-dryers on opposite walls
Tonia has a few more days left to work at the sewing factory she's been at the last six months.  She isn't salaried, but is paid piece-meal.  The directors effectively cut her pay by about 20% last week and she decided it wasn't worth it for her to stay on.  She is hopeful of getting a salaried position at another factory nearby, but really, there's no guarantee.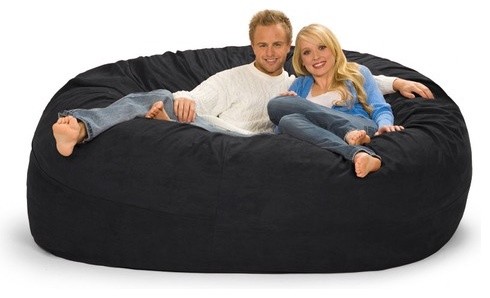 Bean bags:  Would you like a bean bag or two -  one of those things that sit in the corner of your lounge room and you can relax into?  Tonia and I have been talking about her making bean bags and trying to sell them.  In the current economic crisis, we don't expect to sell too many in Ukraine, but perhaps we could find a few buyers in Australia and send you a bag.  If the idea takes hold, you'll be hearing more about those puffy delights.